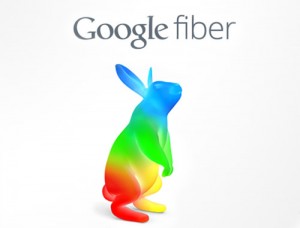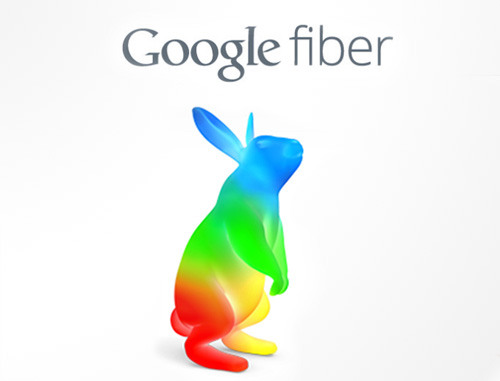 There's a lot of talk about Google Fiber bringing competition to the marketplace, but I think it's a lot of smoke and mirrors. In reality, Google is very good at leveraging its brand to cover up many plays it's pulling straight out of the incumbent playbook. In the end, they're acting a lot more like Comcast than I think many are comfortable with confronting, much less admitting. I'll make a bold prediction: Google will be the new Comcast within 5 years. I'll make the case as to why.
The biggest problem I see with Google Fiber is their practice of redlining and cherry-picking. Their pattern so far has been to break up neighborhoods into very small "fiberhoods" and only build if there is sufficient demand. Given that they ask for either a 2-year contract at $70/mo or $300 to install the service, it's easy to see how low-income neighborhoods are unlikely to reap the benefits of a new vertical monopoly in town. This is the kind of practice that Comcast and CenturyLink has been dying to get into: upgrading only the most lucrative areas and letting the low-margin subsidized lines languish.
Let's not also forget that you have a very limited time to sign up or be left behind. Google has made it very clear in their FAQs that it has no plans to reopen to new subscribers once the signup period has closed. In a rental-heavy market like Provo, this could exclude a large proportion of the user base from ever getting service. There's also no mention on if someone can reactivate a terminated line to get service again.
So why is Google doing this? Based on the company's history, I think it's all about costs. Google is famous for designing hardware to meet very specific needs, a process that leads them to be extremely efficient. It's not much of a stretch to think this same efficiency is being applied to building Google Fiber. (Warning: speculation ahead.) My theory is that they're building the network exactly to capacity in an effort to reduce costs and maximize ROI. If you don't have to plan for potential future additions or build the network where demand won't meet certain profit goals, you can slash your cost per subscriber to under $1K. Assuming they make about $35 per subscriber per month in profit (which is consistent with numbers I've heard from UTOPIA service providers), that works out to a payback of under 2.5 years. With a 5-7 year contract, it's not hard to see how Google is going to make money hand over fist.
This makes it all the more curious, then, as to why they need all sorts of concessions from municipal governments to make it happen. While their official checklist for the latest round of cities claims that no subsidies are expected, it's hard to see how really going to be the case. Kansas City greased the wheels with millions in tax dollars whereas Provo literally gave away the network to get Google's attention. This is much like CenturyLink's hypocrisy in decrying municipal systems as unfair competition while available themselves again and again and again of available tax dollars. Google may say that they don't want subsidies, but the unspoken understanding is that without significant municipal concessions, they're probably going to pass you over.
With all of these behaviors that remind us of the many ways in which Google is behaving like an incumbent carrier, it doesn't take much to connect the dots. CenturyLink is probably going to let residential wireline rot on the vine as it pursues high-margin business services. Comcast will quickly hit the end of its upgrade capacity and focus instead on entrenching its vertical monopoly between content production and distribution, replacing CenturyLink as the "cheap" provider. Google is then free to fill the void left by Comcast as the "fast" provider, and we're right back in the non-competitive state we had before, just with different names on the door.
To be quite frank, I don't think Google has the capacity to be a good ISP. Google has a history of very technocratic decisions, depending heavily on the technical specs, prowess of their products, and brand name to compensate for their lack of customer service and direct marketing. This is uncharted territory for them, especially since they haven't proven to be very adroit at dealing with entrenched companies whose lobbyists have very deep government connections. While I'm willing to be proven wrong, I don't think they're really prepared to survive in the regulation- and politics-heavy world of telecom, especially when the margins are relatively low. Once the reality of operating a utility settles in, you have to wonder if Google is going to treat their fiber products like they did their WiFi network in Mountain View.
When cities are considering Google's proposal, they need to look at it with clear vision. There's a limited amount of skin they have to put in the game, but they're also not getting the same level of benefits that they could be. Overall, Google is offering to rearrange the deck chairs, not right the telecom ship. I hope that more cities will be wise to it.