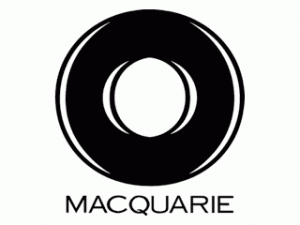 Maybe it's just me, but I'm starting to tire of waiting for the cities who opted into Milestone 2 of the proposal from Macquarie to finally act. After missing the original August deadline to complete the report, there's been almost dead silence. Nobody seems to want to talk about it, UTOPIA itself is kept in the dark, and aside from a draft that leaked months ago, there's been absolutely nothing for public review. After the tumultuous ride that we've all been through on UTOPIA already, does this seem like a good way to win over the public trust?
I get that this is a very complex deal. With only half of the cities on board representing only slightly more than half of the network, it creates a lot of complexities. It's also no small matter to try and re-work the costs to stay as low as possible for those who stayed in. No doubt the deal is being engineered to also try and entice in some of the cities who decided to pass.
But we're past the point where the complexity of the deal justifies, well, much of anything. The cities need to stop discussing the minutiae to death and start accepting that they, in fact, are not in the position of power when it comes to negotiations. UTOPIA is a half-built network that's barely about to cover its operating expenses. Even supporters of the network hate the way it's been run, say nothing of people who still continue to try and find a way to kill the network no matter the cost. Macquarie got pretty well blindsided by the complex politics involved and the cities have a kind of fearful fatigue in discussing the issue any further when any position will draw wrath and ire from some vocal minority.
None of this justifies the complete and total lack of public discussion. In fact, it makes it worse. People want to know what's going on. If you don't tell them, someone (probably the Utah Taxpayers Association and their big donors Comcast and CenturyLink) will toss whatever speculation they want out there to see what sticks. By waiting to talk about anything until every little tiny detail is sewn up, Macquarie and the cities are leaving an opening to be derailed early and left constantly playing defense. This has basically been UTOPIA's entire PR playbook as far back as I can remember and now the name is so toxic that everyone agrees it'll have to die no matter what happens with Macquarie. That's not exactly a winning move.
Macquarie and cities, start talking to us. The more you wait, the worse this looks.