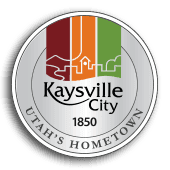 The muni fiber train in Utah continues to pick up steam as Kaysville wraps up a RFP to build a municipal fiber system. UTOPIA confirmed that they are a bidder on the project which calls for a public-private partnership in which the city maintains some level of ownership or control while another party handles construction and operation of the network. The city's goal to deliver gigabit services to all homes for $80 or less per month by May 2021. The project scope also includes connecting all city buildings to the fiber network.
This is the latest example of cities finding that their options to improve broadband options and stay competitive in the marketplace can't be left to existing incumbent providers. In addition to the 20 cities conducting feasibility studies with UTOPIA, multiple cities including Millcreek and Cedar City have heard proposals from EntryPoint Networks to construct municipal fiber systems.  This means upwards of 20% of the incorporated municipalities in Utah have built, are in the process of building, or are considering building fiber networks. That's the kind of critical mass that can't be undone and stands in stark contrast to how skittish many of them were even 5 years ago.
I've reached out to Kaysville City for more information on their proposal and will update the article as I hear back. Meanwhile, residents of Kaysville should contact their city council and mayor to make their voice heard, particularly if you have a preference as to who the city opts to partner with.
UPDATE 10/24/2018 9:19AM: I've been told that both Riverton and the small town of Hideout are also in the process of RFPs for fiber optic networks. Most notable is that Riverton has very clearly specified that they require an open access network and they are a non-pledging member of UTOPIA.
h/t Jonathan Karras for sending me a link to the RFP.