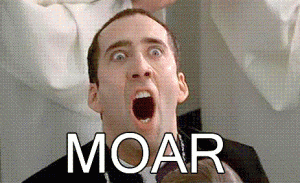 Word is coming in that UTOPIA customers on the 100Mbps tier are about to get a very nice present: a free bump to 250Mbps. SumoFiber has already updated their website to reflect the change and other providers are expected to follow suit soon. This counters the fastest tier that Comcast has been able to offer (before their fabled 2Gbps vaporware tier materializes) with 5x the upload and blows way past the horrifically antiquated ADSL2+ tiers that CenturyLink hasn't updated in many, many years.
This highlights the power of using a fiber network. When you need more speed, you flip a switch and maybe upgrade some electronics. CenturyLink is still years from offering any significant fiber deployments (outside of heavily cherry-picked areas willing and able to pay big bucks) and Comcast is still having trouble getting DOCSIS 3.1 rolled out in any significant volume to deliver anything approaching what UTOPIA is doing now.
If you're on UTOPIA, have you already gotten the speed bump? Sound off in the comments.